There's a path in The Fens that goes nowhere. More specifically, it would go from the corner of Clemente Field to the intersection of Louis Prang St & Fenway, if it were to cross over the water. It definitely used to cross; you can still see the old bridge supports: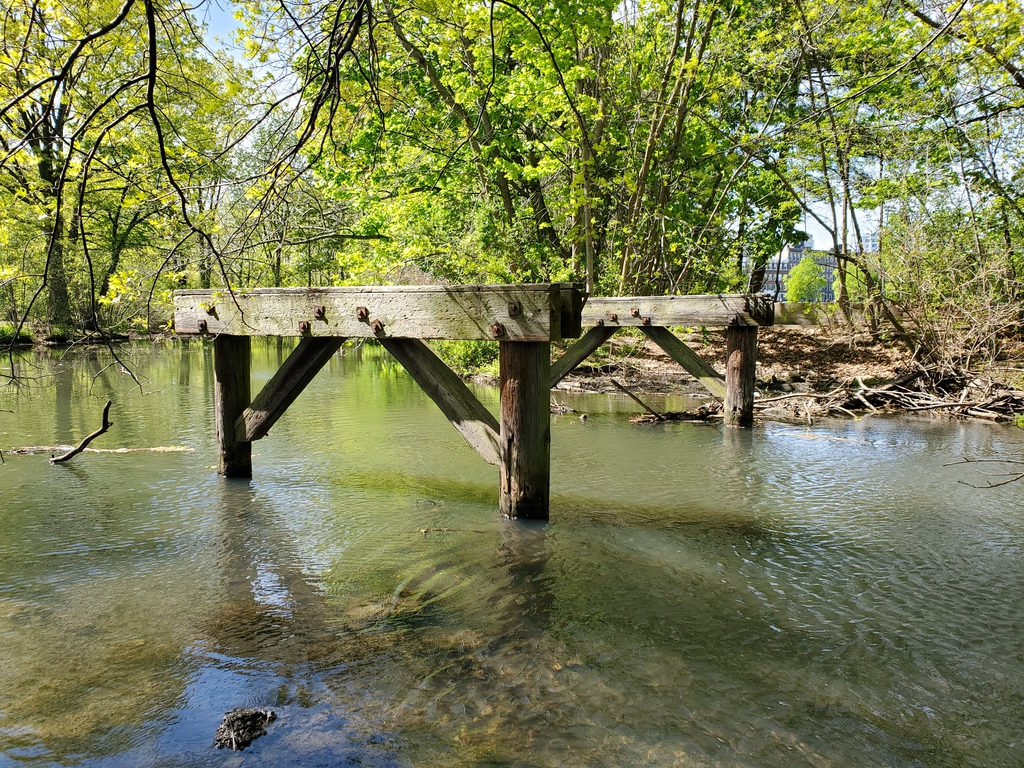 I found a picture of what the bridge probably used to look like (I had hoped it was the actual bridge, but I'm pretty sure this is actually the bridge by the MFA, since replaced by a stone bridge):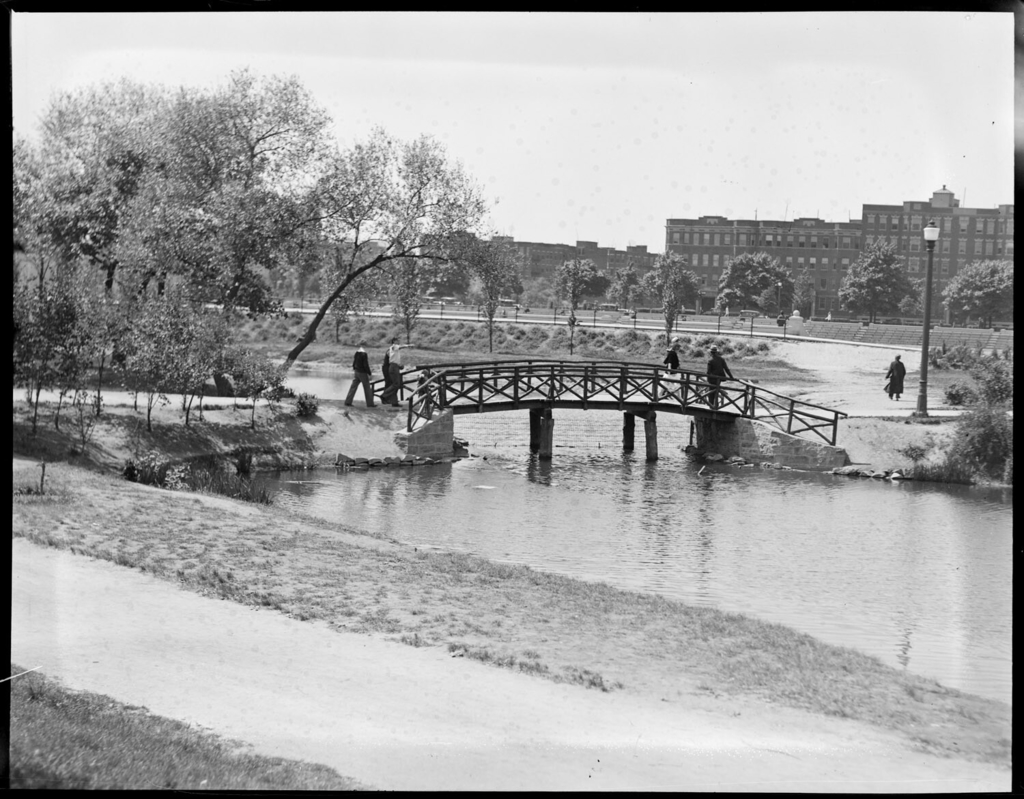 I also found a couple of aerials from the '50s demonstrating the role of the bridge as a gateway to the Fens from the Isabella Stewart Gardner and Evans Way Park area: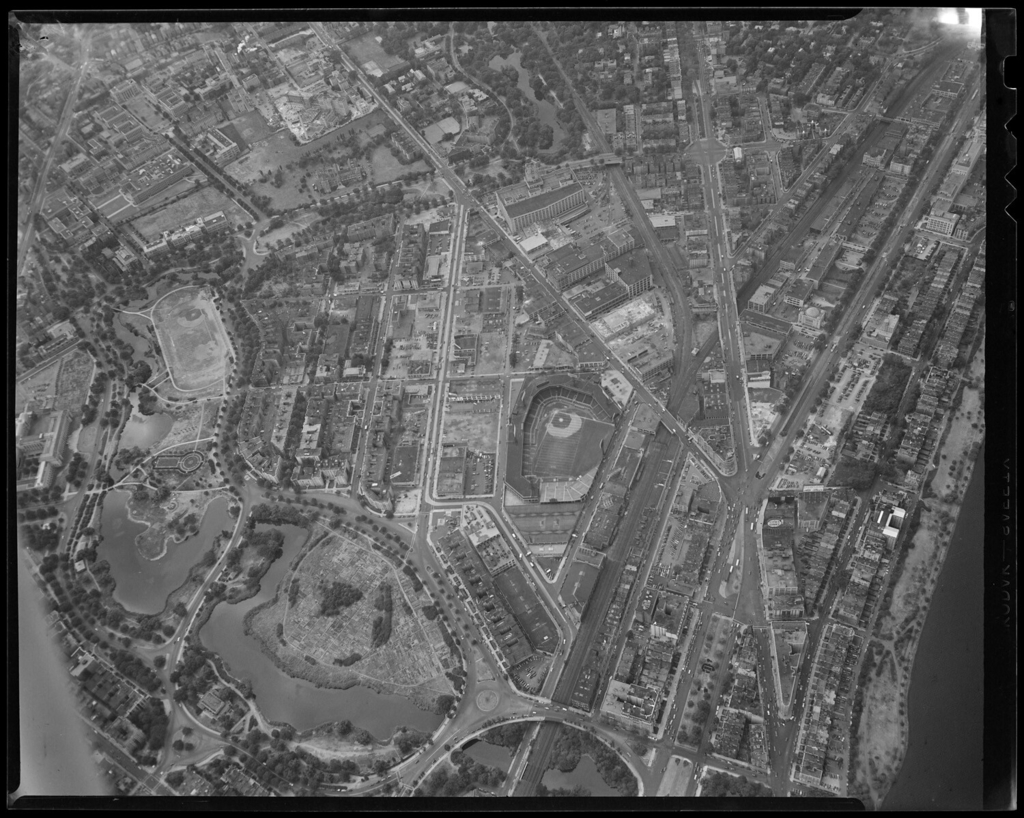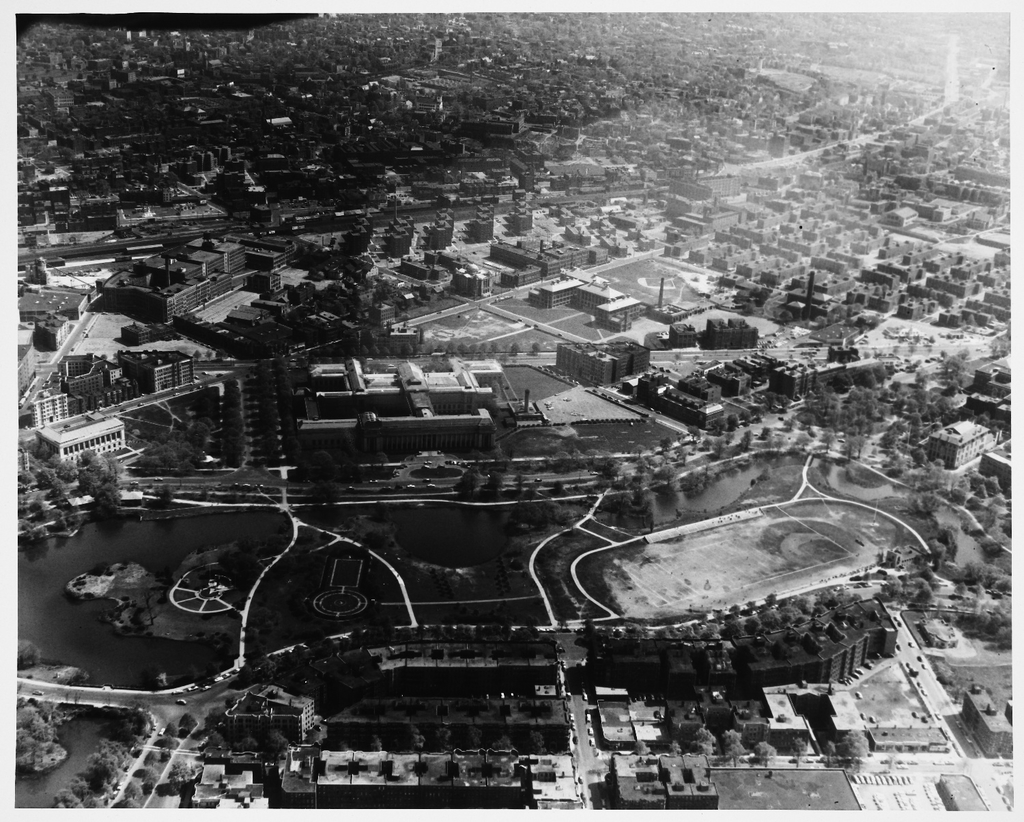 Also, interestingly, a 1925 picture showing the area (and the early fields) before the bridge was constructed: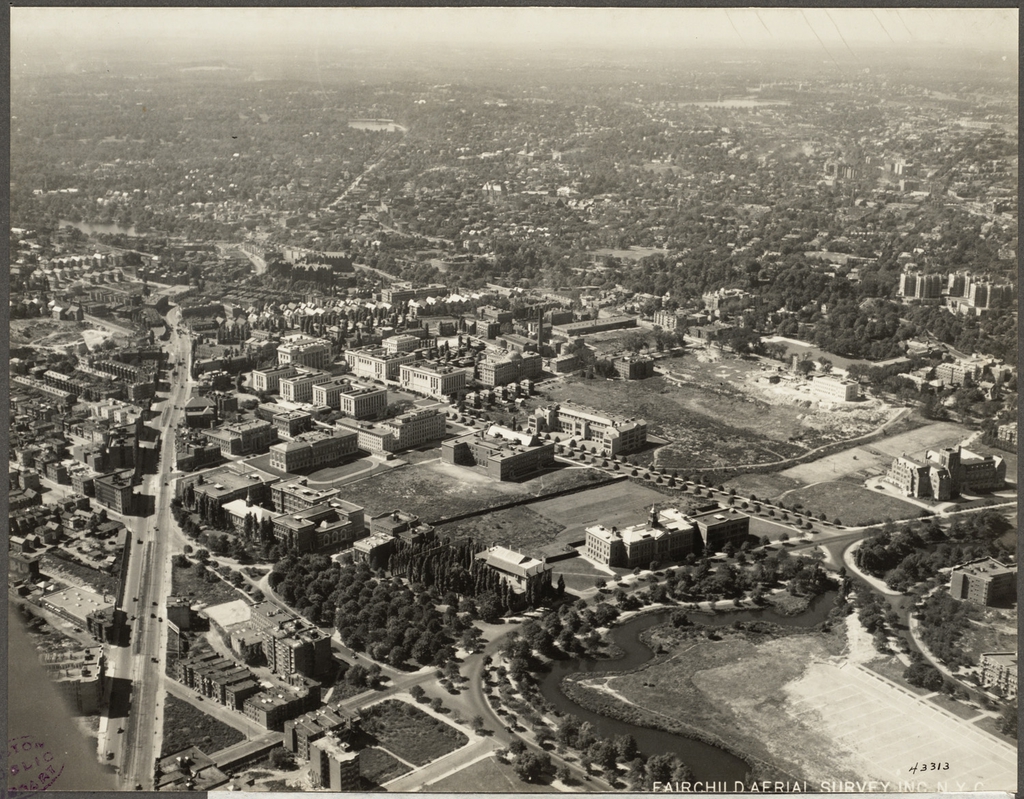 I seem to recall reading something about multiple bridges burning down and only some being replaced with stone bridges, but I'm having trouble finding that article, so I'm not sure what happened to the bridge. The corps of engineers didn't rebuild it as part of the daylighting project a few years back, unfortunately.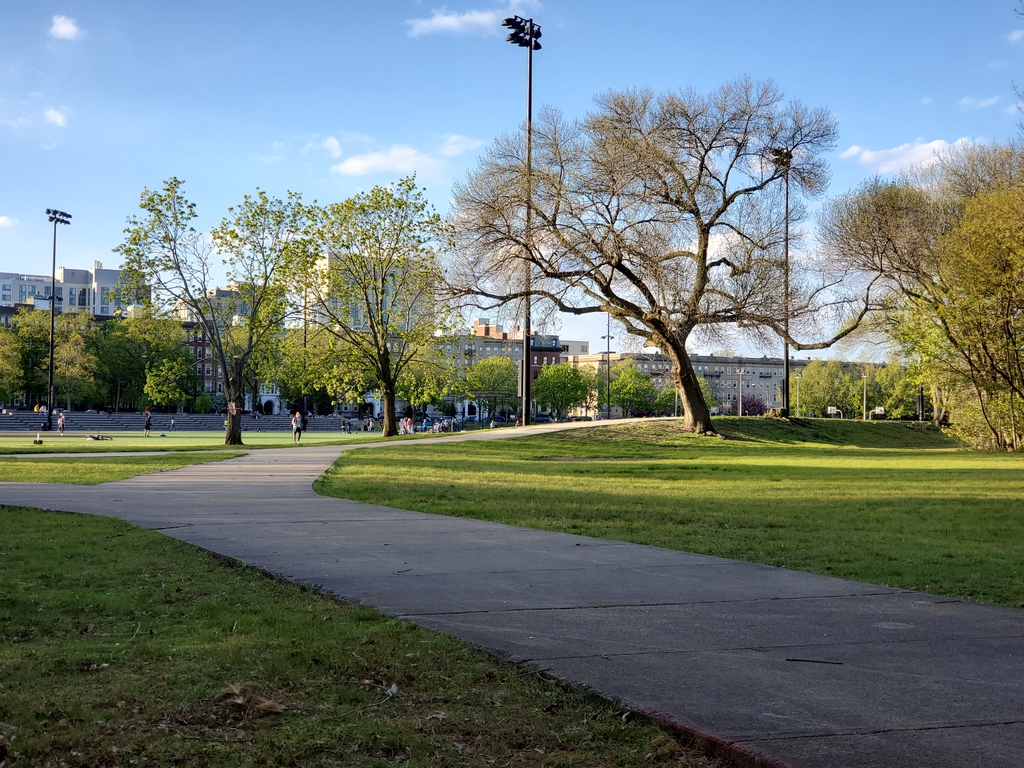 ---
Last update: June 16, 2020